Throughout the one year and close to three months of the blogging community, I have come to realise that I have never provided much context to my opinions on anime, and what anime means to me. I thought they were too unimportant and uninteresting.
That is, until I read numerous such posts from other bloggers, and I realised how my different my experience is with anime as compared to others. Most importantly, I realised that providing the context of my experience is to certain opinions I write is quite relevant, especially when my preferences may border on being 'different' from most of my counterparts.
I won't proclaim to deliver the most entertaining of stories below, but I believe that there is something in this post that would be of interest to any reader.
How it all began
I did not grow up on anime. When I was young, there was a proliferation of popular titles like Pokemon, Digimon, Dragonball Z, Sailor Moon airing on TV and which most kids of the '90s would be familiar with. (Heck, most of my peers who don't like anime now have watched at least one of these when they were children, but I didn't.) For me, TV was just never a big part of my childhood.
The same attitude continued into my early teenage years. There was a time when most of the girls in my class were either obsessed with titles like Vampire Knight or Fruits Basket, some of them even people I was close friends with. Similarly, those never caught my eye. I was a bigger fan of YA novels & Chinese romance novels then, discovering the likes of Twilight and The Hunger Games even before they gained momentous popularity in the international community, after which I gradually lost interest.
It was only some years after that when I met this guy whom I developed a serious crush on. Unfortunately, or perhaps just how it was meant to be, it was a period of time where my self-esteem was completely negative – looks, personality, intelligence, social status. He was the top of everything, and I felt like I was the bottom of everything. We were worlds apart, and that kind of self-inflicted torture formed the bulk of my emotional struggles then. Until he, knowing that I liked to play the piano and violin in my free time, showed me La Corda D'oro.
I think I would never forget the time when I slept over at his place with a couple of friends, and he pulled me aside to show me this glistening gem he thought I would like. I was, initially, surprised at how he would watch this show where one girl was surrounded by a couple of guys – shouldn't guys only be interested in a show where its the other way around? Then, it hit me. This was a way to narrow the overwhelming distance between us.
I just want to get to know all that he likes.
That was what I thought. And hence, I started to watch my first anime ever.
The Evolution
But even in my delirious, self-deprecating, emotionally suffering, eager to please state, La Corda d'oro did not win me over. On hindsight, it is pretty obvious because its story was not the most structured or most existent. It was not long before I moved over to Vampire Knight, dismissed it at chapter 66 of the manga, and threw myself back into YA/Chinese romance melodrama, which seemed more attractive to me because of how intrinsically dramatic, and complicated all the love polyandry was. The Chinese novels, especially, had so much beauty in its language and expression that the most dramatic of romance twists completely floored me and sometimes, drove me to tears. They were however, usually about how the losing guy(s) of the love pentagon completely breaks down, like how tears would fall from a cold, stoic character, or how the completely smiley, energetic-type guy spends days in depression, drowning in wine, never to smile again. (Some of them attempt suicide) On one hand, it was completely heartbreaking because I usually could see who the girl would choose in the end, and I started finding novels that would flip that prediction around. On the other hand, I still craved for the predictable endings of morose, heartbroken love interests, perhaps subconsciously indulging in an escapist mentality of a world where characters like that would exist, even if I knew they don't in reality.
Perhaps spending so much time consuming media in the exact form I wanted to had a toll on me at some point. After countless melodramatic romance live-action dramas with female protagonists & more than one love interest, I stumbled across the thumbnail of Code Geass. And then I thought, hey, maybe I should just try a male protagonist for a change.
Code Geass threw my previous conceptions of entertainment out of the window. Firstly, it contained a voluminous amount of themes that never failed to entertain as the story, fast-paced and tumbling, scrambled to shove everything into something coherent, which they succeeded in doing unlike many series, before and thereafter, that ambitiously followed the same death-courting production schedule and charged to their death. To say it opened my mind is an understatement. It literally opened the door to a new world of narrative construction, theme permutation and conjugation. Suffice it to say that I felt that the missing piece in my life all along was right here, spinning in golden light, right in front of me, the Holy Grail. The plot twists, whether merely for the sake of delivering surprises to sustain interest and hype, drew me in like no other. The characters, especially the long-suffering, complex, highly emotional Lelouch Lamperouge and his sidekicks, his enemies, his hypocritical best friend, Suzaku, mapped out a web of inter-relationships that absorbed me in a way I never thought possible.
From Code Geass, I moved on to discover the vast array of delicacies that this medium of entertainment had to offer. Discovering equally smart protagonists in Death Note, enjoying the political machinations together with angsty shounen action in Gundam Seed, finding out my heart was a pumpin', bleedin' thing with Angel Beats and Clannad: After Story, and then going on to open my mind to many other anime. Each time I searched for something similar to the last, I ended up with something that gave me something similar, but different. The thrill of discovering new ideas kept me going, like how the hope of novelty keeps my flame still quivering now.
My Personal Biases in Anime
All which I said above are not merely a backstory whipped out to entertain my readers for no apparent reason whatsoever. It serves to outline the context in which I started anime, and also to lay down my fundamental motivations in watching and keeping to the genre.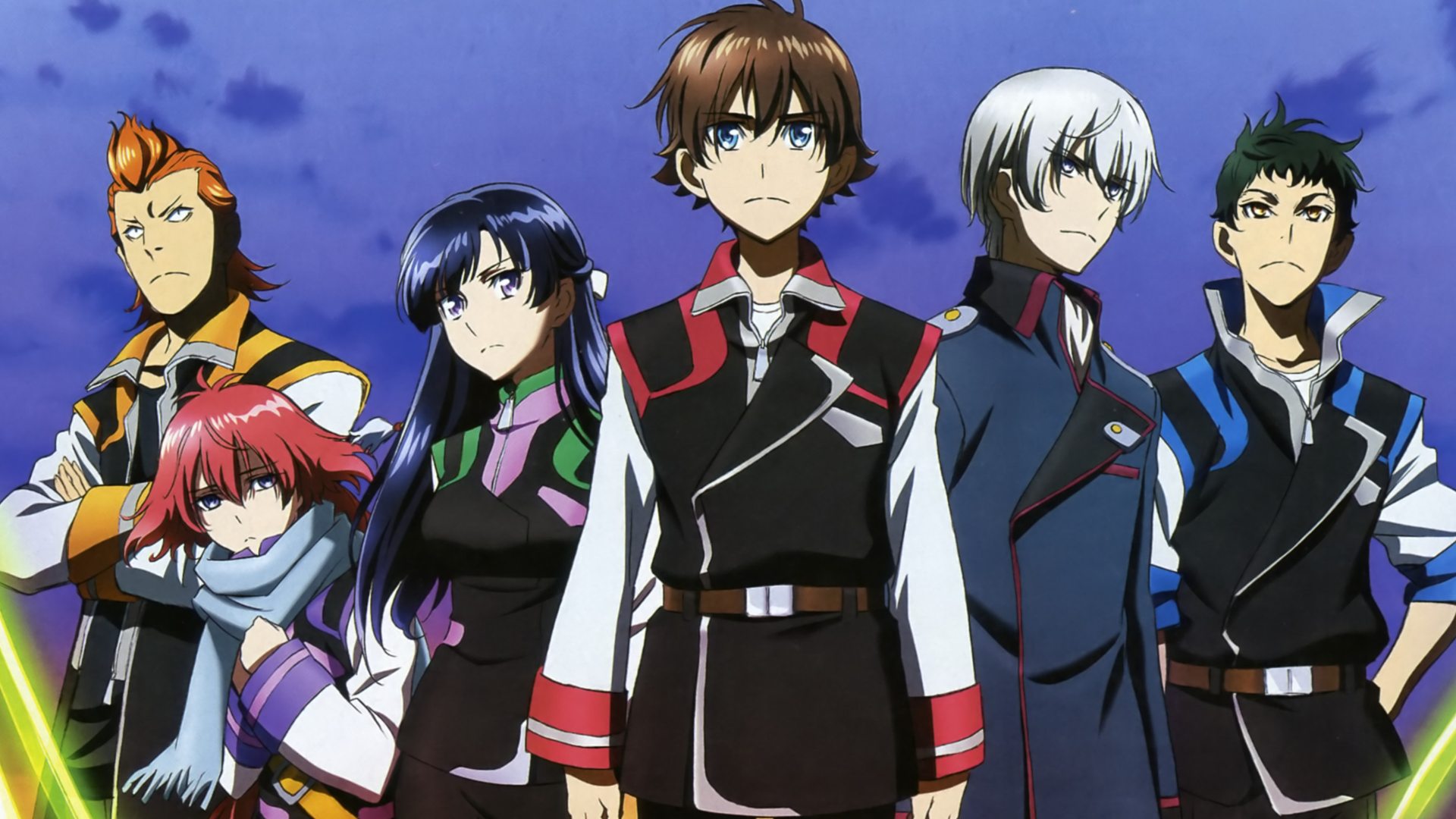 This is my fourth year watching anime, and I admit I do not know what the future of my preferences hold. However, I do note that what mainly attracts me is novelty, which means both 'new ideas', extending to 'anything that surprises me' – explaining my biases towards say, Cross Ange, Charlotte, and Classroom Crisis from the 2015 line-up, and their notable 'predecessors' in the 'questionable-but-entertaining-as-hell plot twists' department, like Kakumeiki Valvrave, and the ones which were unaccepted by most but had nevertheless had good reasons for their presence like Sunday Without God, M3: The Dark Metal and Blast of Tempest.
I crave for something differently, and that has always jumpstarted the hops between different types of entertainment. Even now, I take breaks from animanga to hop between my sporadic interests – American TV series, Chinese dramas, Japanese/Korean Live Action dramas, YA novels, general fiction, non-fiction, Chinese webnovels, manga, indie JRPG games (including older PSP, Nintendo DS games), otome games, movies (no nationalist differentiation here), current affairs … to name some.
More importantly, what fundamentally anchors me in this medium of entertainment are emotional attachment to characters and the core values underlying their spirit.  The former not only manifest in the slew of tearjerkers prominent in the scene like the aforementioned proud babies of Jun Maeda, but present in any character with conflicts to overcome within the context of a supportive narrative framework which accentuates their realism – to grab some examples would be Emiya Kiritsugu in Fate/Zero, just about everybody in NANA,  and even Sawako from Kimi ni Todoke. As for the latter, these mainly manifested in the commonality of themes of friendship (nakama), and teamwork, which range from your classic shounen (Fairy Tail, Katekyo Hitman Reborn – my personal favourite) to sports anime (we know which ones exactly), and also, the less celebrated, controversial themes of silent suffering and self-identity (Neon Genesis Evangelion, Infinite Ryvius), inspiration (Tengen Toppen Gurren Lagann anybody? Personally, Diamond no Ace), and the paradox of tradition kept alive in modernity (Hyouka, Tekkonkinkreet,  Hanasaku Iroha). Its diversity continues to expand, though my modern line of argument gives it a new twist: look back in time rather than forward.
As a result of the above, the ubiquitous theme of romance, too common in the past Taiwanese/Chinese/Korean idol dramas which I consumed, which were technically mostly produced or modeled after Japanese shoujo manga, and probably as a knee-jerk counter-reaction to the very reason why I even looked at anime in the first place, no longer presents the same attraction for me. I still indulge in such themes from time to time, but they are no longer a priority for me. I am now more easily irked by reused character prototypes and cliched interactions specific to this genre, which may at times explain my overly harsh stance on the genre (which I will not list any specific examples here, because). It is really because anime offers so much of everything else that I have studiously ignored this genre as much as possible, until I specifically feel 'the romance craving'. It is probably not a secret to anybody that I subconsciously steer clear of high school romantic comedies, and 'modern' shoujo with pre-modern gender stereotypes. Instead, I have a strong preference for side romances, which I define as development of romance in stories where the main genre is NOT romance. (Examples range from Shinsekai Yori to Blast of Tempest and those with a good mix, like Spice and Wolf, and those that feature less but present like Gundam Seed and Darker Than Black.)
Last but not least, a well-structured plot is an element which cannot be ignored no matter how my biases are drawn towards the above components. There is no shortage of anime with thematic exposition with a strong sense of self-identity (think from Mawaru Penguindrum to Fullmetal Alchemist Brotherhood and Shinsekai Yori), but personally, because their construction is not unique to this medium of entertainment we call 'Japanese animation', they are not strictly the reasons why I continue to identify with the medium. (even though some of them are my favourites precisely for this very reason, like FMAB and SSY). All these are merely 'supplementary' to my loyalty towards the genre, though I certainly do not downplay their importance in ensuring the strength of the story told.
Conclusion
Have I scared everybody away with my weird personal preferences? – is what I am thinking foremost at this point. Nevertheless, I still believe that it is important at this time to state the possible ways my judgment can be swayed – so that my readers, you, can be informed. I acknowledge that even though I mostly try to look at, evaluate, and write about anime through as objective a way as possible, there will always be subjective preferences that may or may not be hovering in the background, releasing their invisible influences. This is something I am sure nobody is entirely free from,  but as of now, I am taking a step towards realising them, making them known, and ultimately striving to reduce their 'subjective' edge as much as possible, whatever that means. 🙂
Thanks for reading as usual, and feel free to leave a like or comment down below!