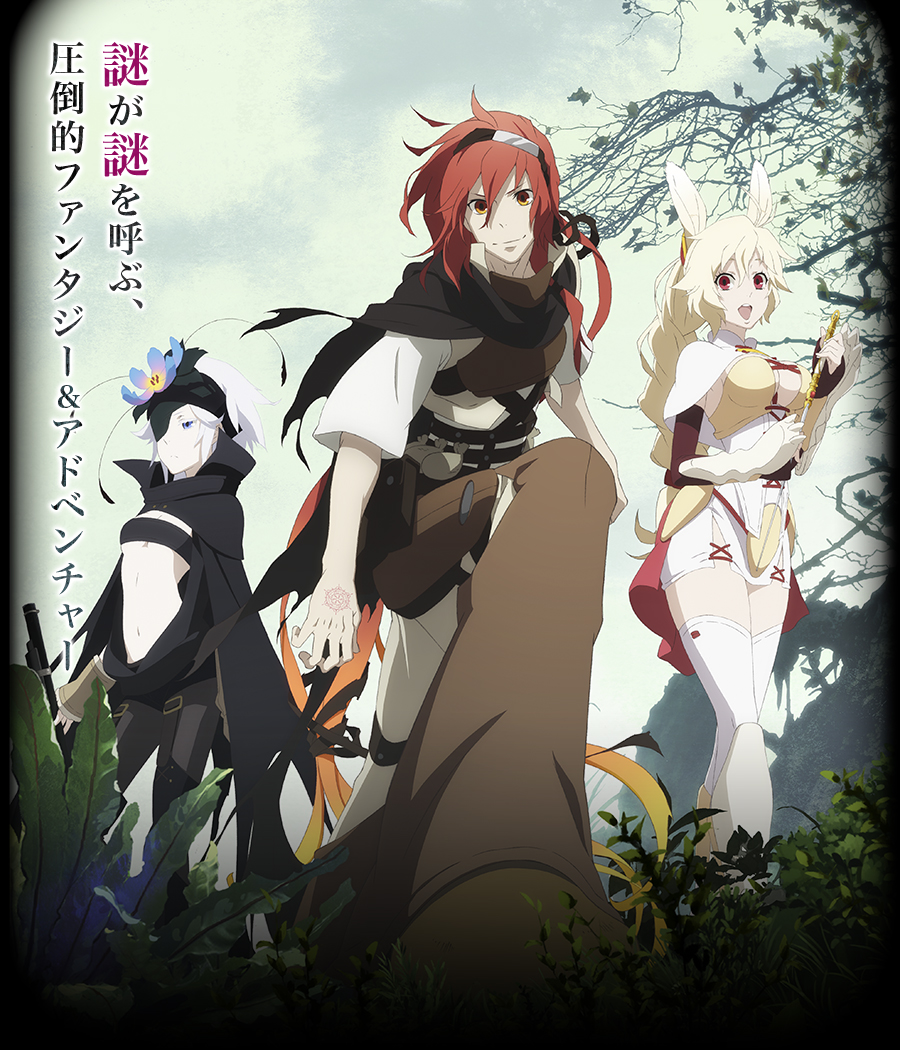 If there is anything that can be argued to exist in all entertainment, that would be the concept of strength. Viewers and creators alike are so enamoured with this notion of power that it is given all sorts of twists. A cornerstone of the action genre is multiple battles of strength between protagonists and antagonists, and these occupy the climaxes of the story. Strength here is usually portrayed as a pure manifestation of physical strength of good triumphs over evil.
The anime/manga medium also employs such mechanisms to create hype and tension in their stories. Yet, Japanese entertainment also has a tendency in giving an even amount of attention to emotional and psychological strength in story-telling. Emotional strength exists in differing extents in genres like neo-shoujo, drama, romance, and even in bits and pieces in certain slice-of-life works. Yes, even the feel-good moe stuff like K-On, Lucky Star and its inheritors. Strength is now a concept that encompasses empathy, self-awareness and love. Strength is holding one's own when dealt with emotional blows, or making decisions motivated by notions of trying to protect people one cares about. Strength is also about admitting one's flaws and accepting help when needed when trying to toughen it out on one's own. And the list of instances goes on.
Hence, strength is definitely not a new concept. It has even be said to have exhausted all possibilities of development. That everything that we have just seen and will see from now on is merely a regurgitation of a twist that is familiar to us entertainment consumers.
Yet, sometimes, it is because we are overwhelmingly confident in our abilities to pick out the cliches, how 'strength' is often used and depicted, that the dominance of its appearance blinds us to its other interpretations. Hence, I seek to explore the portrayal of strength in two 2015 anime, Rokka no Yuusha and One Punch Man, in ways that are often overlooked in the dazzling brilliance of their main takeaways.
Rokka no Yuusha
A look at the synopsis of Rokka no Yuusha reveals very simply that it is not typical fantasy-adventure fare, but a locked-room mystery replete with the pow-wow animation of magic action scenes. Apart from my immense personal satisfaction from seeing a twist being dealt to a genre which I admit that I ordinarily do not have much love to spare for, Rokka no Yuusha garners much objective praise amongst its viewers the blogosphere whom I heartily agree with (see Takuto's and Lyn's reviews for example), and hence I shall not dwell more on what an objectively excellent piece of meat work it is. With the emphasis on the genre-twist that is from adventurous fantasy to mystery, the focus on 'strength' here is really something that is relegated to the bottom of our attention is this mind-numbing tale.
If anything, one's first thought on the role of 'strength' in Rokka would most likely be Adlet Mayer's self-proclamation that he is the strongest man in the world, which is continuously repeated so much as to be ingrained into the viewer's mind. What is even more laughable is that he gives no evidence supporting such a wild proposition, and this is recognised by other characters asking him why, and with him replying that him being the strongest man in the world is a fact, thus rendering the point moot.
The screenshots show Nashetania and Adlet's first meeting in Episode 1, where Adlet's pompous claim to the champion title of strength is lay out in the open. Throughout the series, and in every moment possible, whether in jest or in action scenes or in self-reflection or character interactions, this is repeated. Yet, the motivations or reasons behind this are never really explained.
One may speculate that Adlet's reference to strength was never really meant to be physical power. Over the course of the series, it is evident that in fighting, Adlet's fighting methods are a combination of supporting weapons, little tricks like bombs, quick reflexes and thinking on his feet. Especially when compared to other characters, never once has Adlet been portrayed to gain an upper hand in battle through brute strength, or overpowering others.
In contrast, there are a few situations where Adlet's pet phrase pops up. One is when he justifies his actions in choosing a certain course of action that defies normal expectations, like in trying his utmost to save others even when he is in a pinch himself. The incidents that come to mind lie during the period when he is ganged up upon by the others, but still attempting to reach out to Fremy who is stuck alone in her dark bubble brimming with negativity. Secondly, in the situations when he is really backed into the corner by multi-pronged attacks, he remains positive in that he continues to persevere in finding whatever loophole there is to get himself out of a bad situation. Throughout most of the episodes, Adlet is chased, tricked, and betrayed, but his positive force drives him through all of it, all while trying to convince people to his side, figuring out the actual culprit, and setting traps for the actual culprit. 
As our hearts tighten and constrict in this tension-riddled action-mystery, Adlet's pet phrase becomes a safety ring for us to cling on the midst of these stormy, unpredictable tides. From dismissing it at the outright as pompousness (something that some other hot-blooded power obsessed male MCs are prone to), to realising there is some merit in this phrase, we finally come to the conclusion that what is meant by 'the strongest man in the world' is none other than perseverance, an ability to look out for and jump on opportunities, and a self-fulfilling prophecy of positivism. Perseverance is self-evident given that it is a quality that is associated with inner emotional strength and mental fortitude. Repeating this mantra to himself, Adlet gains the strength to believe in it and overcome obstacle after obstacle that is placed in front of him, through recognising opportunities and staking his claim on them. In all these single-minded pursuits, he has eventually come a long way such that to make what he said a truth that the other characters cannot help but acknowledge – that with such persistence and drive to stay alive, he is indeed the strongest man in the world.
One Punch Man
Whether OPM is the most overhyped anime of 2015 or the Anime-Of-The-Year, it is probably unanimous that everybody who has been watching anime would have heard of it. OPM is foremost a action-comedy about overwhelming physical strength, and this is probably its biggest winning point with the masses. Saitama is most possibly the most overpowered anime character in just about decades of anime history (even though the question whether it is meaningful to compare how powerful anime characters are across titles is still an open one.)
The spotlight on strength here no doubt shines on power and dominance and the act of defeating enemies. When we are swept off our feet by the heart-pumping stellar animation of Saitama's vanquishes, it is easy to neglect the other side of the coin. Anime fans are drawn in by Saitama's deadpan, down-to-earth attitude that is such a stark contrast to his enormous power that it produces hilariously comedic effects. On the other hand, Saitama's values and his perspective on his power are definitely more nuanced aspects of the shows that are not given much emphasis, but they shed light on how Saitama is not that typical of a hero as he may seem to be.
The irony that lies in Saitama's overwhelming physical capabilities is best shown in the way the public reacts to his abilities. Being late to the game of Hero Registration made Saitama an unknown blob in the crowd of wannabe 'official' heroes, a speck in the radar of the hero hierarchy (which is a highly flawed system of its own). This is perpetuated by his attitude toward his heroic deeds – he once stated that he beats up all the bad guys not for crowd admiration, glory or fame, so he certainly isn't one to be active in claiming credit for himself. Thus, in his occasional showcases of godly power, the public cannot grasp the concept of a lowly Class C being able to defeat monsters that even countless Class As and Special Class heroes cannot. In understandable, but laughable and at times detestable logic leaps, the public concludes that Saitama is just a 'cheater' who only appears to defeat the monster after others have already weakened it, hence claiming the final shot of glory of defeating it.
In the face of such ingratitude by the very people whose lives are being saved, it is the strength to not waver and the natural wall that Saitama has to keep out other people's opinions from his pure and simple desire of beating up the bad that really shines. For what is physical strength when in its dominance, it cannot be recognised for the purposes it is being used for? Saitama's god-like physical might is, during these precious momentary, sidelined. His ability to block out unneeded influences, disparaging comments, and not be affected by what others think, and the ability to keep that will and desire to protect pure, despite all the setbacks people put him through, is the manifestation of his true strength.
The above paragraph may be pretty doubtful to some. For starters, admittedly, OPM is a comedy that focuses on physical strength. This can be seen from the slow progression of the gradually increasing number of people who see what Saitama really is and recognise his true abilities and capabilities. That, and the majority of OPM is based on Saitama finishing off monsters effortlessly, with the other time focused on other characters giving their best and failing, which arguably goes back to show how overpowered Saitama really is. Hence, there is really no room for other attributes of strength in its picture, and the fact that it is comedy-laden makes it even harder to see values like mental strength in all its bam-whiz awesomeness. Secondly, the fact that such mental strength is more of a display of Saitama's version of heroism that is key – where heroism lies in will, not gratitude by those saved by him. Thus it is perhaps more of an issue of heroism than strength.
But, the fact is that the exploration of mental strength is not forgotten. It may have but a very small place in this tale of an inordinately powered protagonist, but it is an important piece of the protagonist that gives rise to his matter-of-fact attitude and hence, our enjoyment of Saitama the One Punch Man. Yes, compared with Mumen Rider, whose selfless heroic spirit surpasses Saitama but whose physical strength is out of the radar screen as compared to Saitama, Saitama may not represent what heroism should ideally be. However, one must remember that heroism and strength are never equally synonymous with one another. Saitama may not be the perfect hero, nor the most moral hero in this series, but his uniqueness lies in his ability to balance considerate, altruistic behaviour with his spot-on sense of justice. This is so even when the latter is motivated with less-than-poetic concerns like gaining ranks to reach where Genos, his disciple is, or for the sake of the bargain sale at his favourite supermarket (all of which are supposed to add more to comedic effect than a true reflection of his values anyway.) Realism provides basis for sustainability, and Saitama's attitude demonstrates how it can also be proof of what strength is truly supposed to be and represent.
Conclusion
What I have just pointed out the above two anime are manifestations of strength which can be easily overlooked in contrast to their starker, more obvious points which grab our attention. However, it is perhaps insightful at times to bring certain underlying themes up to the surface so that they can complete and add to our understanding and enjoyment of these anime. Maybe it can even help in rebutting opinions concerning the superficiality of these series, a criticism that is correlates with the popularity of certain titles. Having said all that, I hope this presents a different perspective to the two anime that may interest those who have watched these, and those who are intending to try these.
Please feel free to leave a comment below on anything, and thank you for reading 🙂